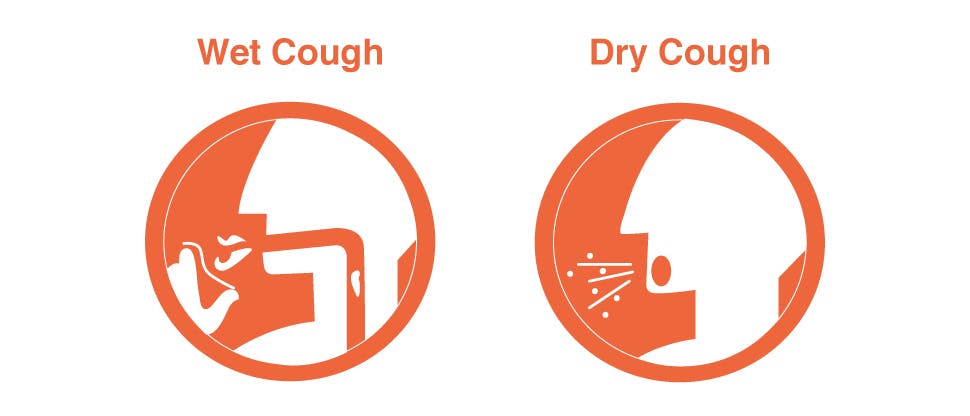 Helps soothe dry and productive coughs1
PanaNatural cough syrup is a medical device that soothes dry and productive coughs and protects the mucosa of the upper airways.The product counteracts irritation through the creation of a protective layer that limits the contact of the mucosa with external agents and promotes mucus hydration, thus enabling its removal. PanaNatural cough syrup also performs an antioxidant action that counteracts irritation caused by free radicals.1
Very reliable profile with few contraindications 1
PanaNatural cough syrup is a 100% natural and biodegradable medical device which is produced without the aid of synthetic or hemisynthetic processes or substances or genetically modified substances.1
PanaNatural cough syrup is well tolerated and NOT associated with:1
Higher blood pressure, and is not contraindicated in patients with hypertension, heart disease, diabetes, liver disease, or kidney disease.
Anticholinergic side effects commonly associated with some other allergy medications, such as drowsiness, dry mouth, nervousness, dizziness, or sleeplessness.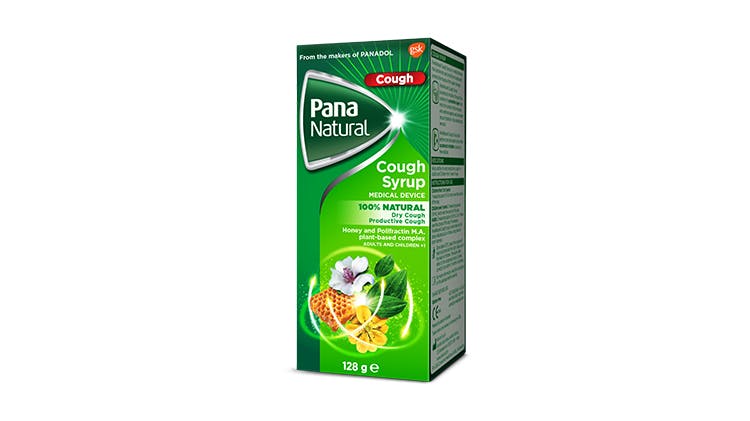 PanaNatural Cough syrup
For patients who are looking for soothing dry and productive coughs.1
Active Ingredient:

PanaNatural cough syrup contains:1

Polifractin M.A., a plant-based complex that consists of a polysaccharide fraction from Ribwort Plantain and Marshmallow and a polyphenol fraction from Agrimony, which in synergy with Honey contribute to the product's action on the cough, without altering the body's natural defense mechanisms.

Dosing in adults and children:1,

Children from 1 to 6 years:

1 measuring spoon (5 ml), to be taken twice over the course of the day;

Children over 6 years:

2 measuring spoons (10 ml), to be taken twice over the course of the day;

Adults:

2 measuring spoons (10 ml), to be taken 2 or 3 times over the course of the day;
If necessary, the product can be taken at the doses indicated up to 4 times a day, even at short intervals.

How to Use:1

Shake before use.
Once opened, close the bottle tightly after use.
Use within 3 months of opening.
Wash the measuring spoon thoroughly after each use.

Do not use:1

In the case of individual hypersensitivity or allergy to one or more components.

When using this product: 1

Store below 30 °C, away from sources of heat and protected from light.
Keep out of the reach of children.
The expiry date refers to the unopened product, stored correctly.

Stop use and ask a doctor if: 1

If symptoms persist for more than a few days, seek medical advice.

In case of overdose, get medical help or contact a Poison Control Center right away.
PanaNatural Cough Syrup Product Detail