Pronamel Science: Acid-weakened enamel surfaces can be repaired
Actively repair acid-weakened enamel with this unique formulation1,2
A unique formulation for patients with early acid erosion
Pronamel Intensive Enamel Repair contains sodium fluoride (1450 ppm) and 5% w/w potassium nitrate, as well as ingredients that can enhance the activity of fluoride to promote remineralisation and inhibit demineralisation. These include:
Adding lactate and controlling pH to promote fluoride uptake3,4
Adding a co-polymer that helps lock-in minerals, making enamel more resistant to future acid attack5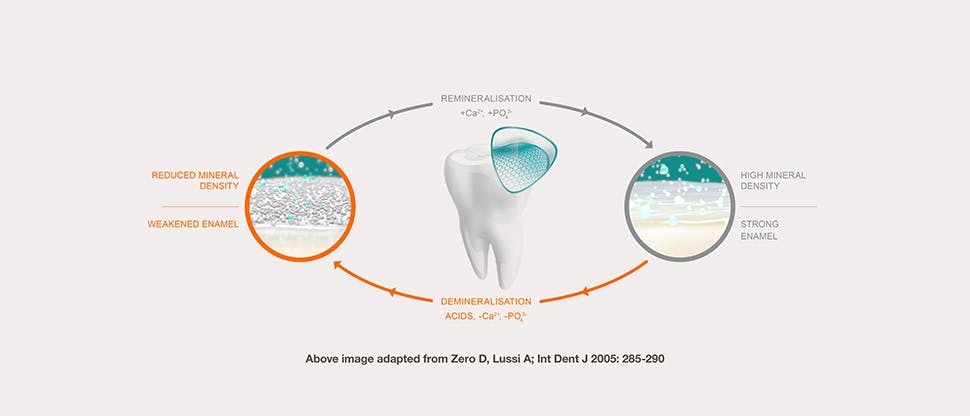 A formulation that actively repairs
The unique Pronamel Intensive Enamel Repair formulation works to promote enamel remineralisation by delivering more fluoride deep into acid-weakened enamel surfaces*2 and helps protect against acid eroision6 (inhibits demineralisation) with its low abrasivity and fluoride protection formula.
*vs two competing toothpastes.
Pronamel Intensive Enamel Repair Actively repairs acid-weakened enamel1,2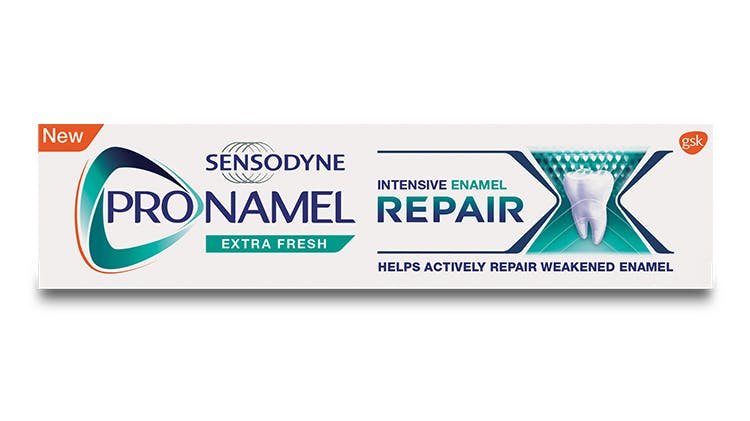 A unique, specialist toothpaste for patients with early signs of acid erosion
Sensodyne Pronamel – helping protect your patients against enamel wear